I build custom websites
ANTIBIOCLIC
G-Design built a new version of an online medical tool that is easy to use and optimized for all devices.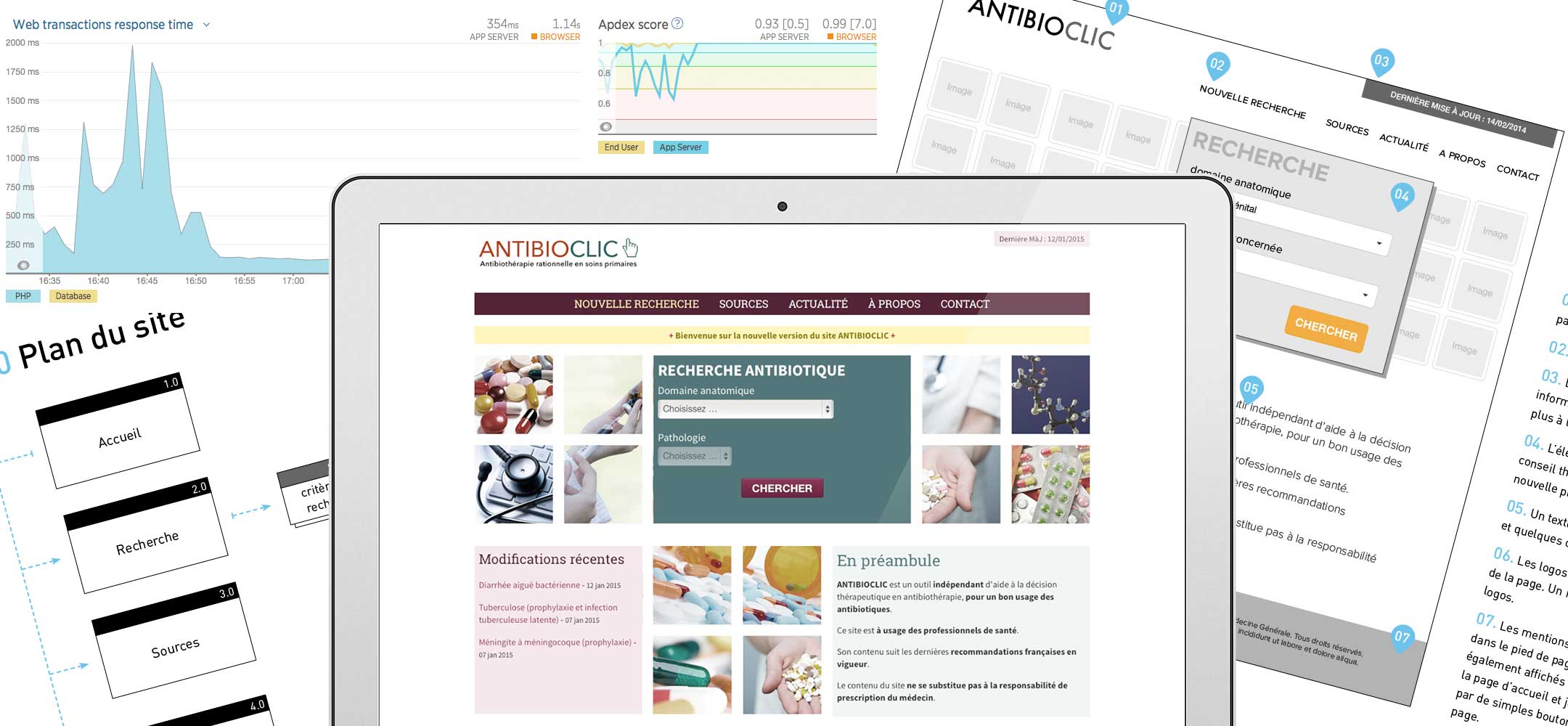 Antibioclic
An online application that assists doctors in the appropriate prescribing of antibiotics.
ANTIBIOCLIC NEEDS AN INTUITIVE AND FLEXIBLE ONLINE TOOL
I did the necessary research to improve a successful website (expert review + usability testing)
an intuitive interface was defined by making wireframes and mockups
I designed a responsive website that enables web page layouts to adapt to a variety of screen sizes
a custom content management system was developed, using the latest technologies
the impact of the improvements were measured by using analytics, monitoring tools and usability tests
DES MG IDF
G-Design created a web application for seven Faculties of Medicine to offer an internship service for 3000 students
7 FACULTÉS DE MÉDECINE ONT BESOIN D'UN OUTIL LEUR PERMETTANT DE GÉRÉR LES STAGES DES INTERNES
working in close collaboration with the faculties I took into account how needs would change over the long term
an interactive website was developed with maps and charts to help student choose their place of internship
a custom backend was build in order to allow the analysis of the internship evaluations
I build a number of custom solutions for student applications, sending bulk email, internship location applications, etc.
E-RESPECT
G-Design assisted with the development of an online magazine from designing its visual identity to publishing it on the web.
A MEDICAL SCHOOL WANTS TO CREATE AN ONLINE MAGAZINE
I designed the visual identity for the magazine (logo, colors, typography, …)
a professional layout was created for the online publication
a website that looks great on mobile devices was developed, using responsive web design